What happens on the internet stays on the internet, forever! The unannounced surprise by Vince McMahon on the latest Monday Night Raw was celebrated on Twitter in a hilarious way. 'The Big Man' Vince McMahon has turned into a viral meme within a few hours after this week's Raw edition.
Billionaire McMahon entered the arena during the latest Monday Night Raw episode. However, his exit from the squared circle was not like a boss. Instead, Mr. McMahon's impressive feat has made him a laughing star on the internet.
'The Big Man' cut an announced promo for the WWE Universe. As Mr. McMahon entered the ring, he thanked the fans for the 1517th edition of Monday Night Raw. Moreover, fans were surprised as he did not address the ongoing investigation that majorly involves him.
From WWE boss to a viral meme sensation
While exiting the ring, Vince McMahon, at 76, jumped off the steel steps. For someone at Mr. McMahon's age, the jump seems inevitable. But the WWE boss did the unthinkable with the help of his awe-inspiring leg presses and hack squats.
@WWE @VinceMcMahon #VinceJump please forgive my bad photoshop, I just wanted to get in on todays Vince meme pic.twitter.com/KLlX3TG9kI
— Richard Guse (@Rguse) June 21, 2022
The internet took no time to react to the insane jump of 'The Big Man' and turned the Billionaire's jump into a meme. The Twitter users have photoshopped Mr. McMahon's jump to place him into weird scenarios.
More Vince memes #VinceMcMahon #WWERaw pic.twitter.com/G6lkpVMqzf
— PJ Singh

(@PJ5ingh) June 21, 2022
Some fans imagined the WWE boss getting controlled by the supervillain Darth Vader of the Star Wars franchise. However, like Darth Vader, being on the dark side is not new for the chairperson.
Well, might as well join the Meme Train. All aboard.

#VinceMcMahon pic.twitter.com/Qok7HCBfnJ
— Saint Tyrone
(@sainttyrone789) June 22, 2022
The memes has begun pic.twitter.com/90dw2oKtFm
— ThexYoungTJay
(@xYoungTJay) June 21, 2022
A Twitter user placed McMahon, hitting a running knee, to his arch-nemesis and AEW star, CM Punk. Finally, a meme that WWE fans could never get enough of! The meme culture gave Mr. McMahon hitting a "Stomp" maneuver to Finn Balor, inspired by Seth Rollins.
Joker 2 Starring Vince McMahon.
I couldn't help myself after seeing the meme of Vince jumping the stairs pic that went viral yesterday but to recreate it because it's just amazing lmao#WWERaw @WWE pic.twitter.com/N7gnGuEZkE
— Abdulmalik | عبدالملك (@97Abdulmalik) June 21, 2022
I love all these memes with Vince McMahon

#meme #memes #wwe #VinceMcMahon #funny pic.twitter.com/QzHoiRJwc8
— KirkTaylor (@kirix88) June 22, 2022
Fans also left no stones unturned to accumulate McMahon's jump in Hollywood movies, such as MCU's Spiderman franchise and Joker.
Watch This Story:- Dwayne Johnsons Daughter Simone to The Undertakers Daughter Kaia – Meet Daughters of Top WWE Stars
From Titanic to Pulp Fiction, the WWE boss is in almost every meme picture. The internet seems to enjoy one of the funniest moments of Mr. McMahon's physical feat as a meme material.
The latest wake of Mr. McMahon's reported hush pact investigation
Vince McMahon surprised the WWE fans by appearing twice on television in just a week. However, it seems that the 76-year-old Mr. McMahon doesn't care about the allegations against him. The Wall Street Journal reported that McMahon allegedly had an affair with a former WWE employee.
In addition, he paid a whopping $3 million to a former WWE employee to silence her from discussing their relationship. Because of this incident, WWE and the Board of directors took Mr. McMahon under investigation.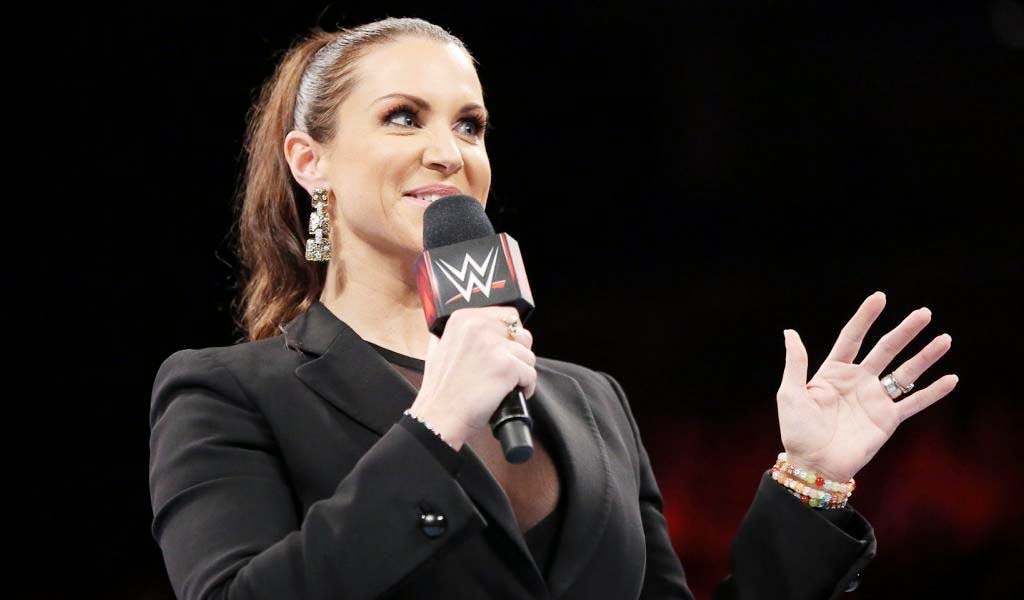 According to the reports by WWE, Mr. McMahon voluntarily stepped down from his role in the company. As a result, until further notice, Vince McMahon won't be referred to as WWE Chairperson and CEO. Meanwhile, his daughter, Stephanie McMahon, has been appointed as the interim chairperson and CEO of the company.
READ MORE: Billionaire Vince McMahon Saves Himself from Getting Sued for Almost $25 Million
It takes seconds to become meme material on the internet, even if you are the boss of the biggest wrestling promotion. Well, Vince McMahon sets a perfect example of that.
The post WWE Chairman to Meme Material: Billionaire Vince McMahon Becomes a Laughing Stock Overnight appeared first on EssentiallySports.