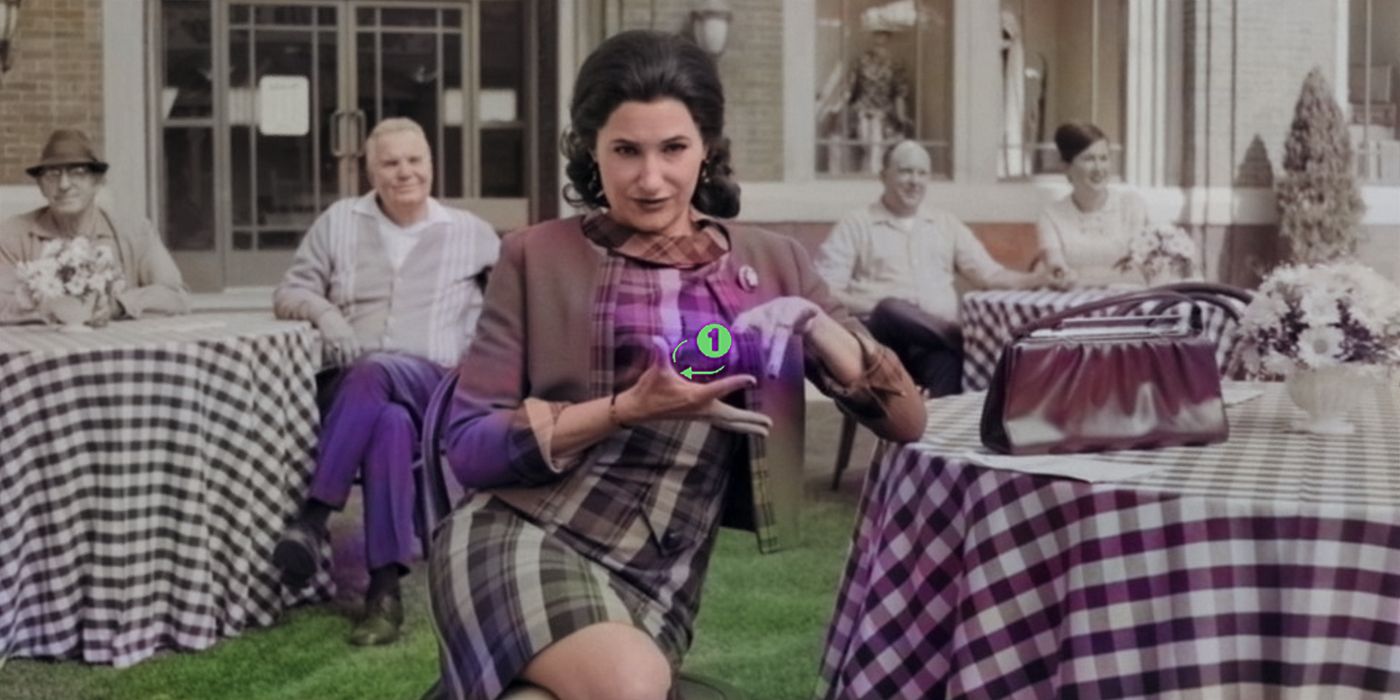 Marvel makes everyone's dreams come true and releases WandaVision breakout tune "Agatha All Along" on Spotify. The Disney+ series kicked off the MCU's Phase 4 in mid-January, far later than originally planned. Starring Elizabeth Olsen and Paul Bettany, WandaVision finds the titular couple settling down in the town of Westview with their sights on achieving the perfect domestic life. However, it soon becomes apparent something is wrong, as their idyllic existence soon proves to be the result of Scarlet Witch's reality-bending magic. At the same time, other nefarious forces surround the heroes, including the newly revealed Agatha Harkness.
Played by Kathryn Hahn, Agatha only truly stepped into the spotlight in last week's WandaVision. Before that, she simply played the part of nosy neighbor Agnes, someone who consistently popped up at important moments and seemed to know more than she was letting on. WandaVision episode 7 finally pulled back the curtain on her true persona, a witch from the pages of Marvel Comics. Agatha's villainous role was further confirmed by a rather catchy theme song, titled "Agatha All Along", which has quickly become the talk of the internet.
Related: WandaVision's Magic Book Explained
With numerous remixes and memes circling social media, "Agatha All Along" feels like the latest Top 40 hit. It was only a matter of time until Marvel opted to make it available on streaming sites, and that's what has finally happened. Fans can stream "Agatha All Along" on Spotify, where it's included among the WandaVision episode 7 soundtrack. Each episode has their own album for fans to check out, though "Agatha All Along" will likely be many people's first stop.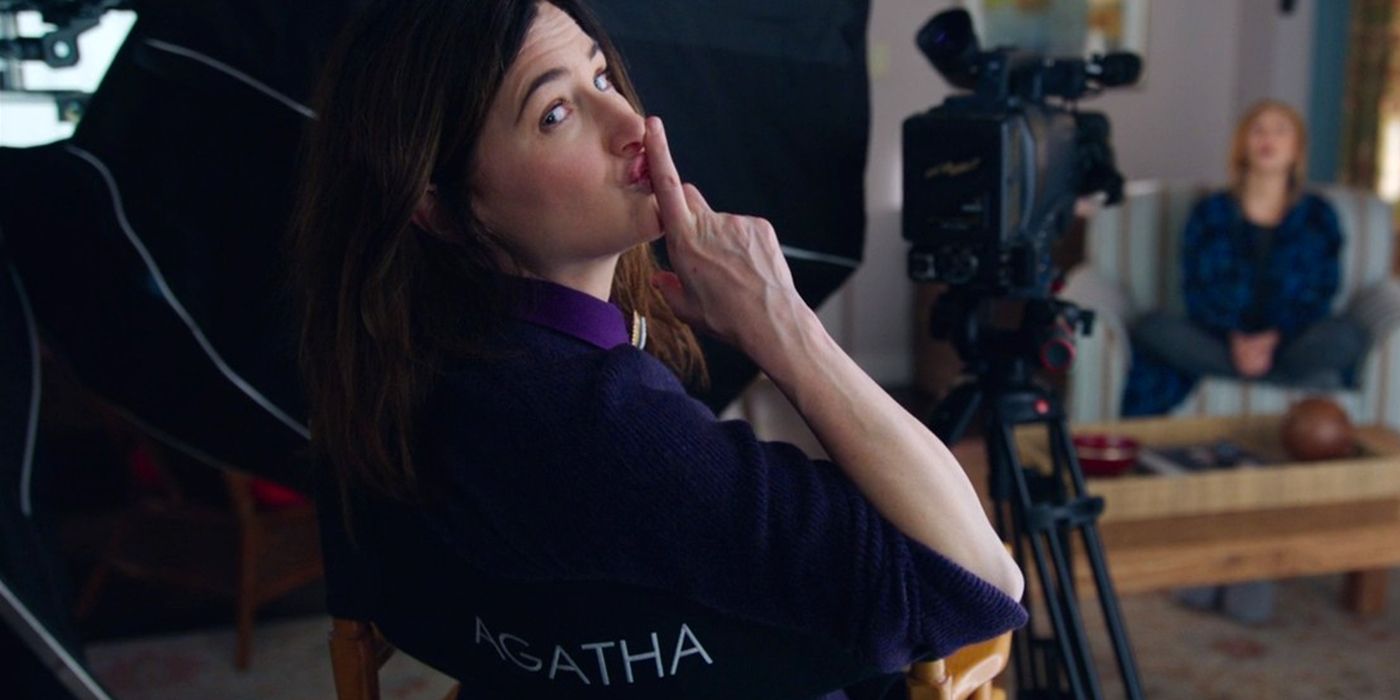 It says a lot about WandaVision's current popularity that this song has blown up as much as it has, especially since it really isn't that long and ends with the revelation that Agatha killed the Maximoff-Visions' dog Sparky. Many viewers had already predicted Agnes was truly Agatha, yet the reveal still managed to be thrilling and well-executed. There's still much WandaVision has to reveal about Agatha, but thanks to Hahn's performance and the catchy theme, she's already cemented herself as an excellent villain.
Presumably, WandaVision's eighth episode will reveal more about Agatha's true intentions. The previous installment left off with Agatha putting Wanda under her spell, and hopefully things will pick off right where they left off. There was also that WandaVision episode 7 post-credit scene that promised more excitement to come. The wait until Friday feels long, but at least now fans can stream "Agatha All Along" to pass the time.
More: Agatha Harkness Being WandaVision's Real Villain Is Better Than Mephisto
WandaVision continues Friday with episode 8 on Disney+.
Source: Spotify