Exciting super-featherweight challenger Shakur Stevenson is widely regarded as one of the best boxers in the lighter weight classes. The undefeated American will return to the ring after six months to face low-profile Jeremia Nakathila.
Stevenson and Nakathila will battle it out as the main event on Saturday for the WBO Interim super-featherweight title. And despite being a fairly unknown fighter, Nakathila has tried to get into Stevenson's head ahead of the bout. And now, the American has responded.
NEW YORK, NY – DECEMBER 09: Shakur Stevenson celebrates his TKO win against Oscar Mendoza in their Featherweight bout at Madison Square Garden on December 9, 2017 in New York City. (Photo by Steven Ryan/Getty Images)
The 15-0 boxer spoke to FightHype.com after the press conference. When asked about Nakathila saying he would teach Stevenson a lesson, the American said, "Man, I don't know what he's talking about. I know I ain't ever losing to a cop. No fed, ain't no fed going to be beat me."
The comment from 'Fearless' came as a result of finding out that the Namibian also works as a policeman. Clearly, Stevenson found this amusing. However, he is still confident about his ability to beat the low-profile Nakathani.
WATCH THIS STORY: Training, Net Worth, Residence, and More: Shakur Stevenson's Luxurious Lifestyle

Shakur Stevenson reveals when he found out his opponent was a cop
The comments from the undefeated champion showed how little he knew about his opponent. However, it also showed the kind of opposition Stevenson is fighting. Despite claiming to be one of the best in the world, he is yet to fight any real competition.
Stevenson also revealed that he found out Nakathila was a cop at the press conference. He said, "I ain't even know he was a cop. I just found out he was a cop. That's crazy." Thus, this confirmed that, like the majority of boxing fans, even Stevenson did not know much about his opponent's background.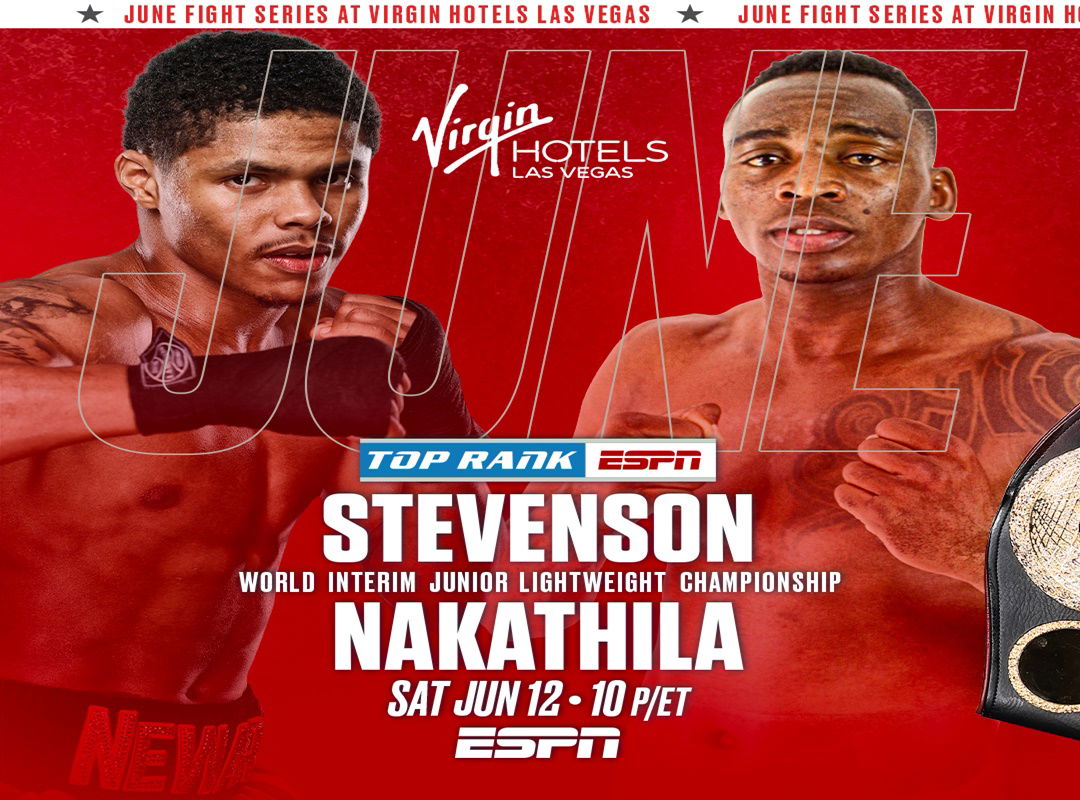 Despite all this, the fight against Nakathila will be of great significance for Stevenson. Victory on Saturday will give him the WBO interim title, and 'Fearless' could be next in line for the world title. Therefore, if he wants to make a statement to the division, Stevenson has to make a statement against Nakathila.
What do you make of the Shakur Stevenson vs. Jeremia Nakathila fight? Do you think Stevenson will make light work of him, or will Nakathila shock the world?
READ MORE: Shakur Stevenson vs. Jeremiah Nakathila Stats: Height, Weight, Age, Reach, Record, and More
The post 'I Ain't Ever Losing to a Cop' – Shakur Stevenson Addresses Jeremia Nakathila's Warning appeared first on EssentiallySports.