In NASCAR, fights and feuds are not at all uncommon. Back in the 2020 NASCAR Cup season, there was a bit of a disagreement between Denny Hamlin and Corey LaJoie. Recently, Hamlin appeared on LaJoie's Stacking Pennies podcast and they addressed the feud. Apparently, the root cause of the disagreement was arguably a silly one.
LaJoie said, "I had no air conditioner, just a straight up blower 32 car. We were fairly low budget, we probably got the helmet blower from like the used parts place."
"I put it up there and you [Hamlin] sub-tweeted me something like – cause I was playing in the basketball league – 'That's why you fall out the fourth quarter' or something like that."
"I took offence to that!"
"So we go back and forth and I said something to the effect, 'If I was driving your car, it wouldn't be so high'."
WATCH THIS STORY: "Never Been That Scared in My Life"- NASCAR Community Including Bubba Wallace & Denny Hamlin React After Horrific Daytona Crash of Myatt Snider
"I don't think you took it as I intended. I bet you that the interior cockpit of your car was like a nice insulated FedEx #11 car. Was probably not as insulated as well as the #32 car."
"Then we started down a path like, 'Oh you think you could do what I do in my car'. Next thing we know, him and I were about to fight each other out his driveway."
What else did Corey LaJoie say about the argument with Denny Hamlin?
The confrontation nearly happened because LaJoie had been taking potshots at Hamlin. In the aftermath, they allowed time to be a natural healer for their relationship. Though it is worth mentioning that at Homestead-Miami, they did talk it out and were able to leave the feud behind.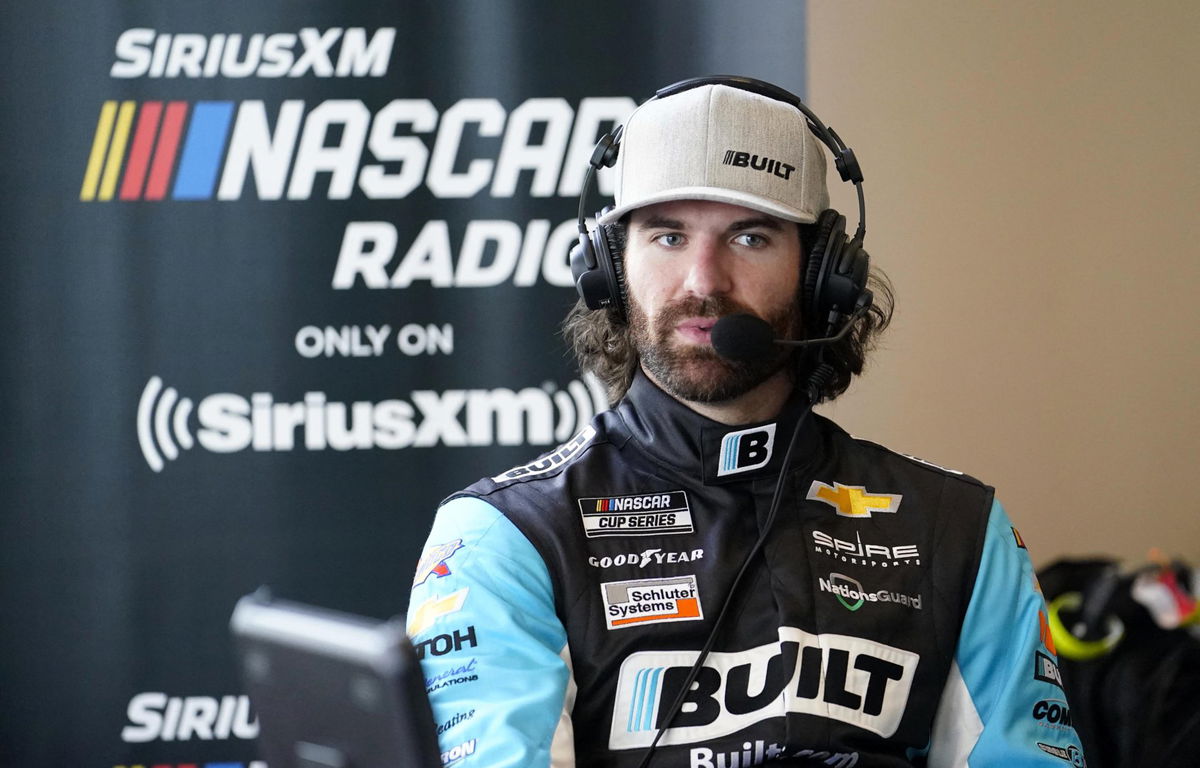 Feb 16, 2022; Daytona, FL, USA; Feb 16, 2022; Daytona, FL, USA; NASCAR Cup Series driver Corey LaJoie (7) talks to the press during Daytona 500 media day at Daytona International Speedway. Mandatory Credit:Mandatory Credit: Mike Dinovo-USA TODAY Sports
Hamlin was offended because of the insinuation that any driver could step into his #11 car and do what he does. Obviously, he was mad because he had worked hard to get that coveted seat and thoroughly deserved it.
READ MORE: NASCAR Fans React to Denny Hamlin's Latest Comments on Infamous Chase Elliott Incident From 2017
It is just fortunate that their feud did not escalate further and go beyond control.
The post "Him and I Were About to Fight Each Other" – Corey LaJoie Reveals Bizarre Reason Why he Almost Fought Denny Hamlin appeared first on EssentiallySports.