New York Yankees have been home for their legendary captain, Derek Jeter. The two complemented each other to achieve their pinnacle. But playing for the Yankees has never been easy for anyone. Because carrying the legacy of a team as big as the Yankees have never been a cakewalk.
Whenever a player signs for the Pinstripes, they have an extra burden to perform in tense situations. And if someone fails to do so, it will be hard for them to survive in the Yankees' environment. Even for a player like Derek Jeter, it took so long to win the faith of the fans and the former Yankees' owner, George Steinbrenner.
Apart from having skills and talents, one needs to be mentally strong to play for the Yankees. In a recent interview, Jeter revealed his tense interaction with the late George Steinbrenner.
Derek Jeter on legendary owner George Steinbrenner
Though he was a businessman, Steinbrenner always pushed the limits of his players. And who better than Derek Jeter to tell about this? The former Yankees captain shared a special bond with the former Yankees' owner.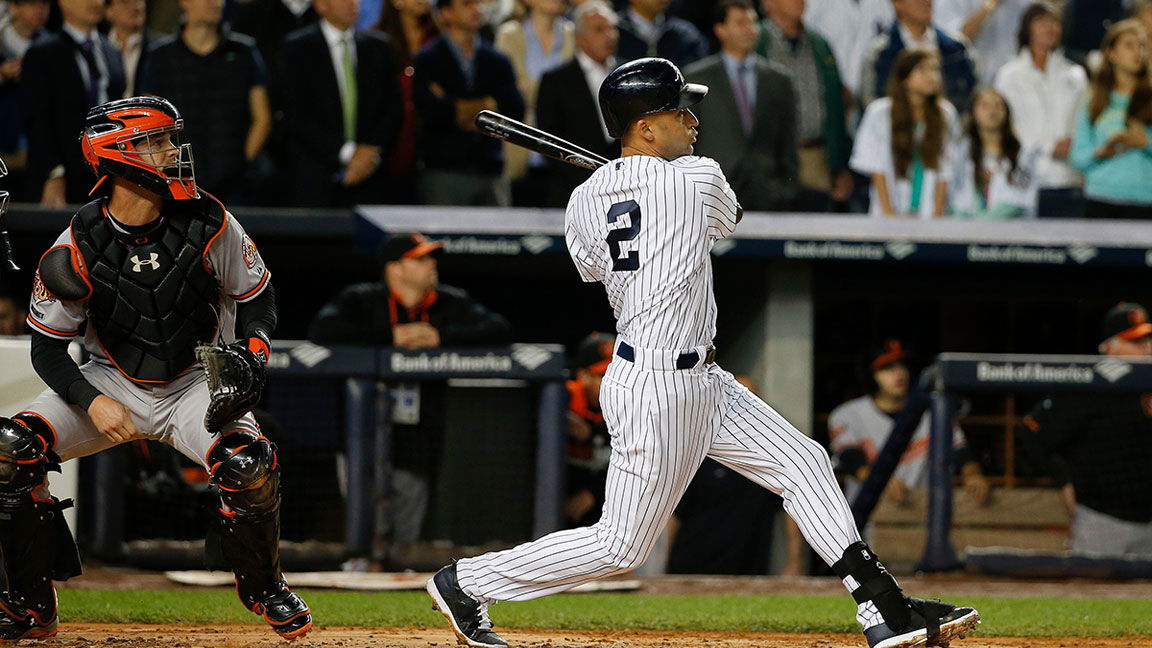 While talking to Desus Nice and The Kid Mero, Jeter revealed Steinbrenner would call out his players publicly if needed. Steinbrenner was always there for his players, but he was also very strict.
Read more: Derek Jeter Once Left Tiger Woods Amazed With His Golf Knowledge: 'He's One of the Best Athletes Who Ever Lived'
"He was the best man. I mean, he would challenge, he would push you. He'd call you out publicly, and he'd want to see if you'd stick up for yourself. Because if he felt as though he could get over on you or you were soft, you're done," Jeter said. "There were times when I had to stand up to him."
The captain also opened up about how Steinbrenner helped his payers become mentally strong. The former Yankees' owner helped his players to deal with the criticism.
"He'd pick on his best players just to see how you're going to respond to New York. How good are you man? People are gonna talk about you. They're gonna say how bad you are, they're gonna get on you. They're gonna boo you… And you got to be able to respond," Jeter added. "So, he was big on that."
Jeter in MLB
Having played for over 20 years of baseball, Derek Jeter won everything in the game. Apart from being a great player, Jeter was a brilliant leader of the team. He led the Yankees to win five World Series between 1995 and 2014.
WATCH THIS STORY: ST. Louis Cardinals Top 5 Moments In MLB Postseasons
Considering his selfless contribution to the game, MLB honored him with the Hall of Fame induction. He remains the last captain of the Yankees. Because, ever since his retirement, the Yankees have not named anyone their captain.
Who do you think should captain the Yankees in the future?
The post 'He'd Call You Out Publicly'- Derek Jeter Recalls Tense Interactions With Legendary NY Yankees Owner George Steinbrenner appeared first on EssentiallySports.