Former New York Giants quarterback Eli Manning found out recently that winning Super Bowl championships doesn't guarantee instant recognition. Manning shared with NFL fans the confusion certain people have about him and 23-time swimming Olympic champion Michael Phelps. While both athletes come from two different worlds, the confusion between both NFL and Olympic fans remains the same.
The 2-time Super Bowl champion took to Twitter to address this issue, stating, "I wonder if Michael Phelps gets mistaken for me as much as I get mistaken for him. I just had number 5." After seeing the tweet, the swimming legend responded, "Allllll day!! They ask about your brothers and your dad." It was a random yet intriguing one-of-a-kind interaction between two American icons.
The tweet from Manning got a lot of attention from NFL fans online, who gave him more misery. They were quick to make fun of the Giants, and we're wondering how the encounter would have taken place. It sets both athletes up for an interesting meeting that any NFL fan might pay a fortune to discover how it may transpire.
Has Eli Manning got a more memorable career than Michael Phelps' Olympic career?
The debate about the popularity of both athletes seems to be much more straightforward than fans would have predicted. While the Giants QB has a definite legacy in the NFL and some parts of the world, the swimming GOAT is an All-World athlete. However, both icons have equivalent respect and status among their American fans. The fans remember their legacies in their respective sports and admire their contributions.
Read More: Legendary QB Peyton Manning's Elder Brother Weighed on Who is His Family's Kim Kardashian
The 4-time Pro Bowler has made a name for himself after coming from a family considered NFL royalty. He is the son of iconic QB Archie Manning and brother of Denver Broncos QB Peyton Manning. Both are Pro Football Hall of Fame inductees, with Eli soon to follow them.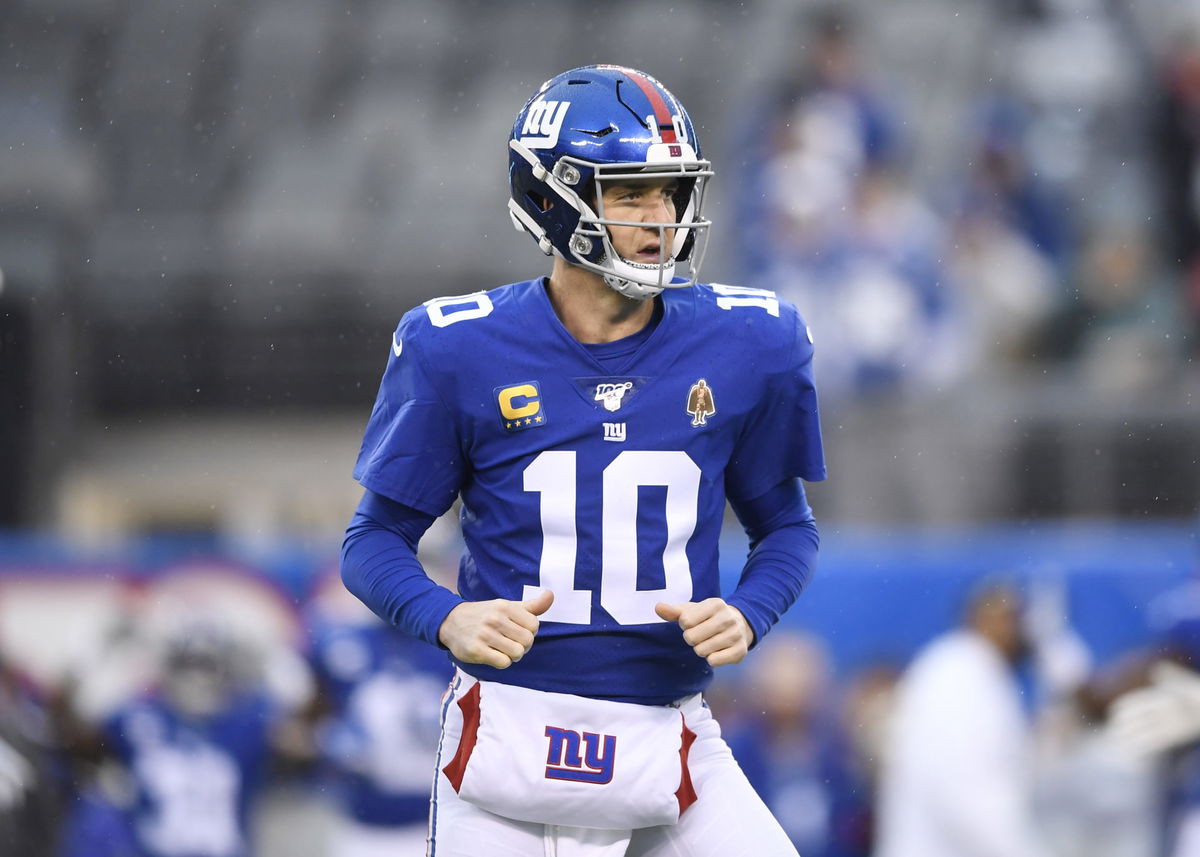 While some fans remain oblivious to his accolades in the NFL, Eli is potentially a first-ballot Hall of Famer. As another NFL season approaches, many young QBs look up to iconic QBs like the Manning brothers. They will be hungry to carve a legacy for themselves in the game. The 2022 NFL campaign promises to introduce fans to future stars who aim to make a name for themselves.
Watch This Story: NFL's Heartthrob Aaron Rodgers, Just before his Sole Super Bowl Win Revealed His Ultimate Celebrity Crush And It Wasn't Shailene Woodley or Olivia Munn
The post Eli Manning Once Found Himself in the Middle of a Case of Mistaken Identity Involving an American Olympic Genius: "Allllll Day. They Ask About Your Brothers and Your Dad" appeared first on EssentiallySports.